#WCW: Our S&D Military Veterans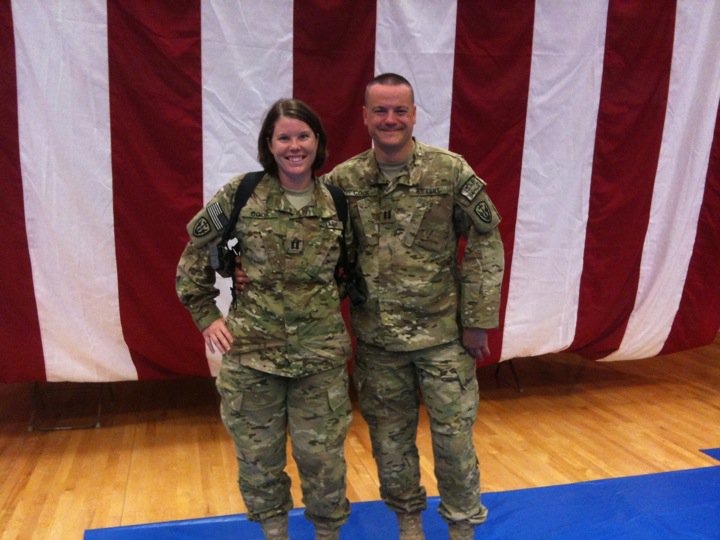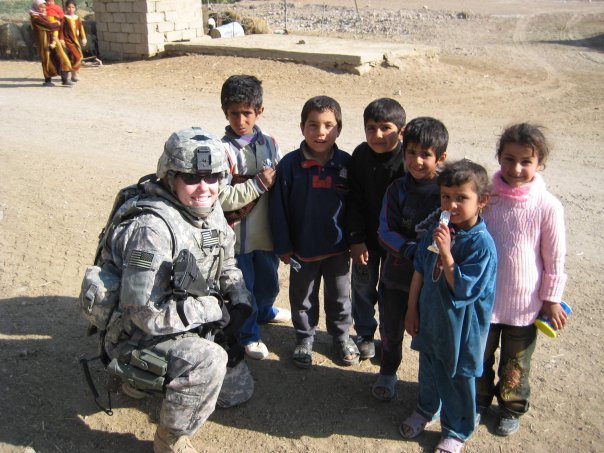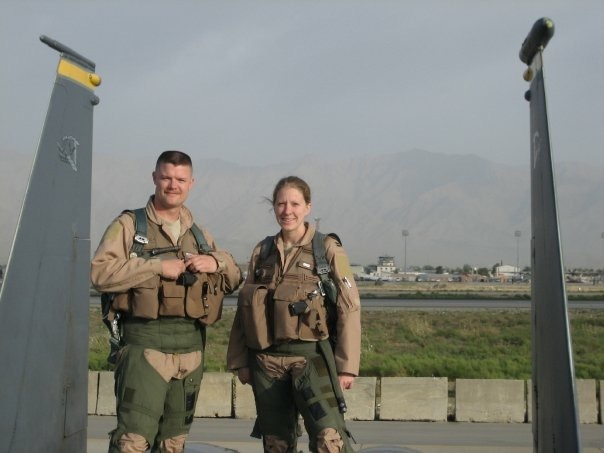 On Saturday, we honor the Veterans who so selflessly served our country but we believe that today and every day, they should be celebrated. Today we're chatting with eight Veterans who found Stella & Dot and how it's been the ideal role for them, post-military service.
What branch of the military were you in and what was your role?
United States Army: Wendy Marchinko, Registered Nurse; Stacy Combs, Military Police; Renee Pack, Behavioral Science Sergeant; Brandi Cook, Intelligence Army Captain
United States Marine Corps: Samantha Maria, Intelligence Specialist
United States Air Force: Shannon Lippert, Strike Eagle Pilot, Karen Neperud, Technical Sergeant
United States Navy: Mary Greer, Nurse Corps Officer
Tell us about your time in the military.
Karen: I worked in the 55th Rescue Squadron as an Aircrew Life Support Technician and deployed to Afghanistan and Iraq. My duties consisted of inspecting and maintaining equipment, such as oxygen masks, helmets, night vision goggles, etc. for the aircrew members. In 2012, I decided to join the US Air Force Reserves and became an Aircrew Flight Equipment Technician, inspecting and packing hundreds of parachutes for para-rescue jumpers and deployed to Africa.
Shannon: I was a F-15E Strike Eagle Pilot for 11 years and spent over 2,000 hours flying training and fighter aircraft and deployed twice to Afghanistan.
Mary: I was a Navy Nurse Corps Officer for 20 years and worked as an inpatient nurse and ambulatory care nurse. I served in Bethesda, Beaufort, Sigonella, Pensacola, Gulfport and was deployed to Guantanamo Bay, Cuba.
Brandi: I was an Army Captain and served in the Intelligence field. I was a Platoon Leader for intelligence collection teams in Iraq in 2008 and a Liaison Officer in Afghanistan in 2011.
Left to right: (Top Row) Wendy Marchinko, samantha marie, karen neperud, brandi cook (Bottom Row) Renee pack, shannon lippert, stacy combs, mary greer
What motivated you to join Stella & Dot?
Renee: I'm a Gulf War Veteran and went into the service searching for direction in my life at the time. Those years gave me the motivation to move forward and my career in the Army gave me the courage and that drive is with me today. I do not stop, I do not quit and with Stella & Dot, I'm once again given the opportunity to challenge myself in a styling/fashion career that I only dreamed about- this company has been a wonderful fit for this soldier.
Shannon: I joined Stella & Dot because I loved the jewelry and liked the idea of doing something just for me. The jewelry makes it easy to look stylish and put-together. As a company, I love working with strong, motivated professionals that help each other stay on track and make their goals a reality.
Samantha: I lost a big piece of my femininity in the Marine Corps. I wasn't able to wear colored nail polish, my hair was in a bun every day, I wore a uniform and minimal make-up. I lost a part of the bubbly and feminine woman that existed before I enlisted and had significant self-confidence and self-esteem problems. When I transitioned out of the military, I finally had the freedom to become my own person again. Then I joined Stella & Dot and it helped me get my confidence back. Stella & Dot truly emphasizes the beauty that is already there, I just needed help recognizing it!
Stacy: I decided to join Stella & Dot while living in Northern Japan on a military base. I needed something to occupy free time, earn an income and still be present with my family. Stella & Dot met those needs and provided me a fun escape and a way to meet women in the community, while focusing on still maintaining a career.
What do you love about Stella & Dot?
Karen: It was the flexibility that drew me in and of course, the gorgeous accessories! I don't have a glamorous job, so Stella & Dot allows me to be pretty outside of my everyday career. I love to accessorize and and meeting new people that share my interests invigorates me!
Samantha: I love how there is never any pressure to sell. I needed to take a month off when I started school again (I'm a graduate student working toward earning my M.A. in Forensic Psychology) and I knew that S&D was going to be there when I was ready to pick up and dive right in. I didn't worry about meeting quotas and my team is so supportive- they constantly and genuinely encouraged me!
Stacy: Although I'm no longer serving in the military, I am married to an Air Force Airman who has taken us overseas for the last 4+ years and Stella & Dot has been a constant in my life since joining. I use the business to meet new friends when we move, share my love of jewelry with friends and still am available to support my husband in his career and raise 3 kids.
How do you use your Little Blue Card?
Wendy: I decided to join Stella & Dot to help pay for my travel expenses to see my son Zachary, who is a Division 1 runner compete.
Shannon: As the spouse of an active duty serviceman who regularly changes duty stations, I'm happy to have a way to contribute to the family income anywhere the Air Force sends us without skipping a beat.
Why is Stella & Dot the ideal opportunity for military veterans or what would you tell someone who is thinking of joining?
Brandi: I know what it's like to be deployed and wear the same uniform every day with limited shower access and to never feel clean, let alone pretty. You deserve to feel like the gorgeous woman that you are!
Wendy: Stella & Dot is perfect for a military family who is constantly on the move. You can literally do your business from anywhere! I've done tons of shows in the car or sitting at a track meet. Plus, the business is yours so you can decide your level of success- I only wish that I had started sooner!
Mary: Stella & Dot is the absolute perfect side gig for someone who is moving around and needs to become connected with a new community because of the bonds that are forged with new friends!
Shannon: I found that joining Stella & Dot helped me gain some of the femininity that I lost by mostly working with guys and dressing in uniform everyday. I learned that I can care about fashion and accessories and still have substance too. To any military veterans, it's a nice change of pace to go from having very little say in when and where you work to the freedom of making your own decisions that fit your new life, goals and priorities.
Stella & Dot affords women the opportunity for flexible income, empowerment, and an incredible network. Learn more about the opportunity here.