Earrings Every Day
Move over statement necklace, earrings are the new stylish accessory that's stealing our hearts. Not only do they immediately brighten up your face, they complement everything from your trusty tee to a flirty off-the-shoulder top! See how we're wearing them every day of the week!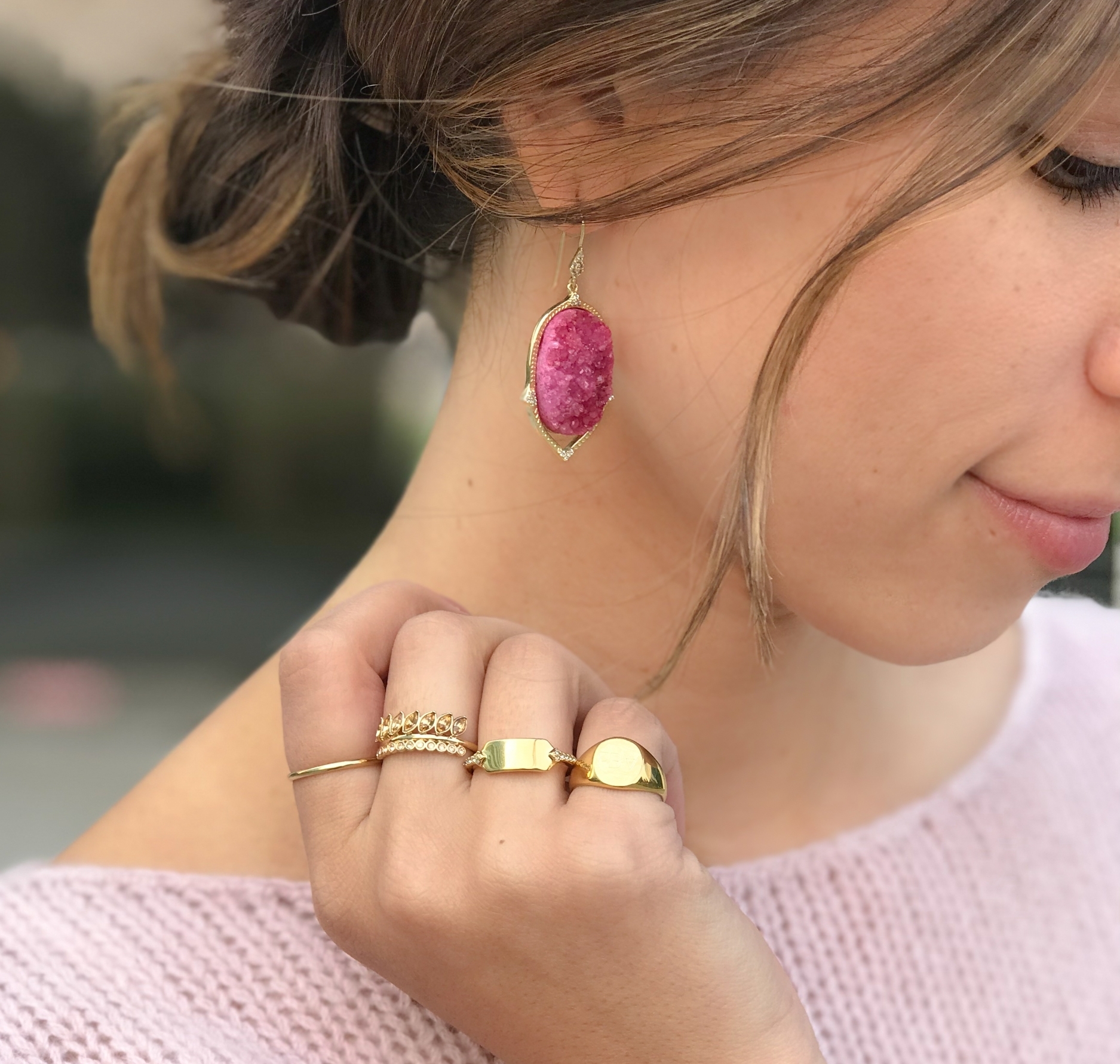 Ease the transition from weekend to workday with your favorite cozy sweater and matching earrings that will instantly lift your mood. A colorful druzy and monochromatic look is put-together and polished.
Statement studs add a subtle pop to any outfit, so try these feather studs in a basic black. They'll add a little edge to your look and pairs well with just about every accessory.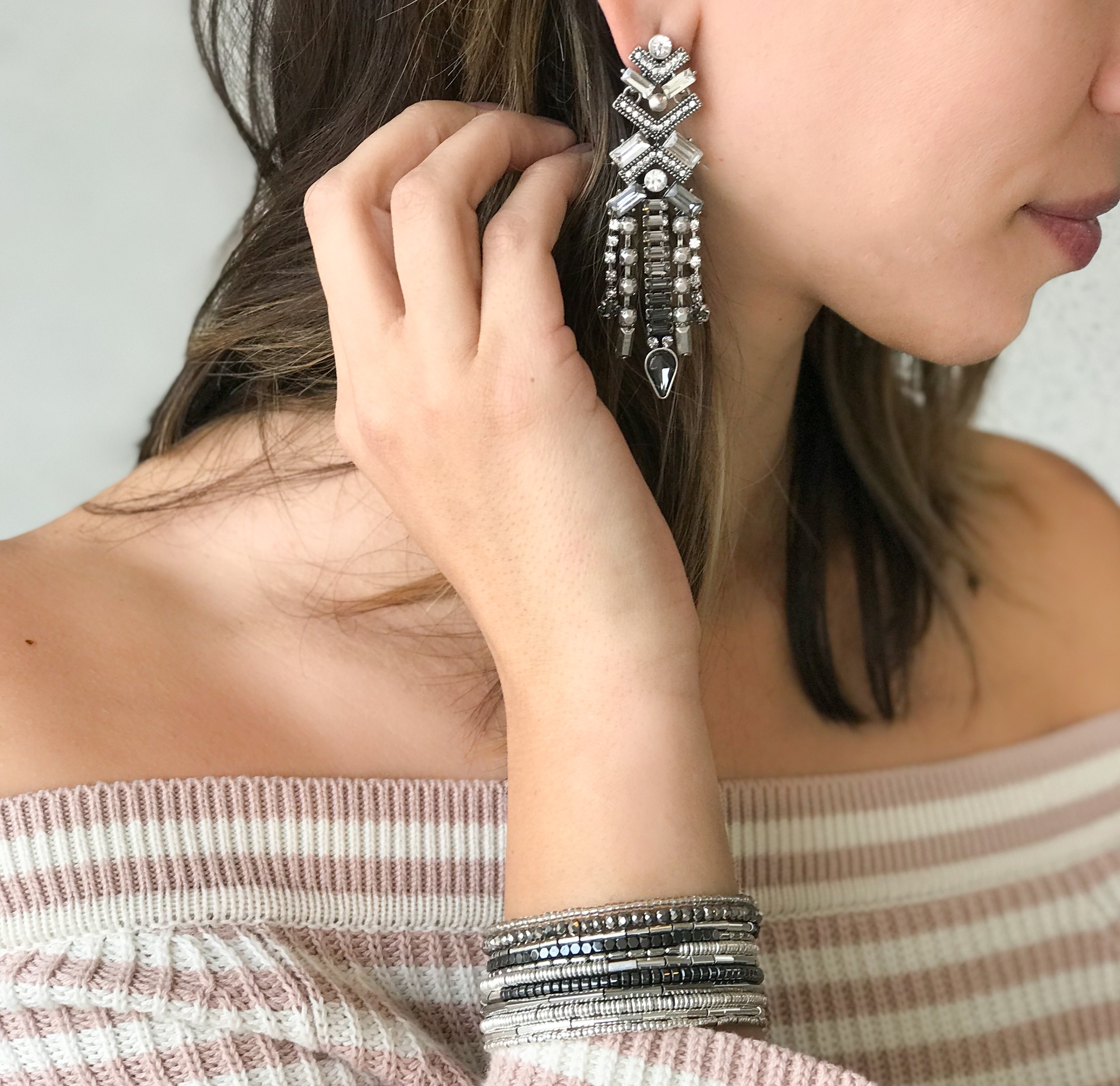 You don't have to wait for a holiday party to wear your new crystal chandeliers. Pair this stunning style with an off-the-shoulder top for a look that calls for after-work drinks.
You're officially working for the weekend and mixed metal accessories might not get you there faster (sorry!) but they'll be sure to impress in the meantime. Plus, these Fringe Tassel earrings also convert to a stud, for 2-looks-in-1!
Embrace Casual Friday with a distressed denim jacket and add a pop of color with your favorite patches and statement earrings. These Riva Tassel earrings instantly make your outfit more playful and weekend-ready!
Saturday night and feeling alright! It's time to bring out a silky shirt in the perfect blush pink, cozy faux fur wrap to fight the chill in the air and of course, a statement earring for a look that's sure to steal center stage at any party.
Meeting the girls for Sunday brunch? Trade your slouchy sweats for something more streamlined, like a blouse with a bold pop of color and chunky jeweled chandeliers.
Which look is your favorite? Tell us below, how will you be styling your favorite earrings this season?